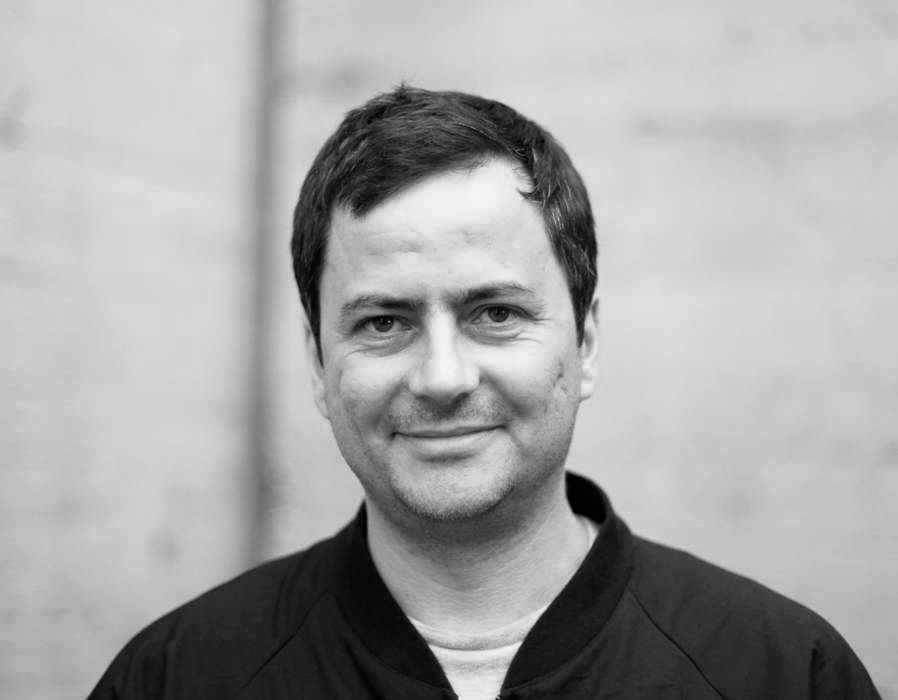 © Stefano Graziani
Stefano Graziani
is teacher at the Master in Photography Iuav in Venezia, a the Naba in Milano and at the Frei Unuversitaet in Bozen.
He graduated with a degree in architecture from the University IUAV of Venice and contributes to some of the most important journals in the field, including
Domus
,
A+U
(Japan),
Numero Press
(France),
Log
(USA),
Monopol Magazine
(Germany),
Abitare/Rizzoli
(Maddalena Effect, published by Studio Boeri), and he co-founded the magazines
San Rocco
and
Genda
, which he. Parallel to this, he has pursued a successful artistic career as a photographer.
The photographs of Stefano Graziani cannot be simply contained in one or more categories because each time, the narratives that emerge from these selected visions lead us toward profound reflections on the human condition, on myth, nature, and the night, on magic, lost languages, and memory. A relevant aspect of Graziani's work is his predilection for the analog photographic technique, an aspect that underlines, even more profoundly, the importance of reflection and meditation in the artist's research. These elements can be clearly perceived in the work
Taxonomies
(2006), an anthology that was the culmination of ten years of research on the description and classification of elements of the environment, where reality is described according to the personal taxonomy of the artist, removing any guide from each spatial and temporal reference. Such aspects come together again in the series
Under the Volcano and Other Stories
(2011). Here, Graziani extricates the image from its informational context and extracts an original use from it, transforming the photographic document into a potent instrument for stimulating the imagination and, in turn, for poetic renewal. In his most recent work
Nature Morte
(2016), Graziani confronts the genre of the painting tradition, showing a reality viewed from above, one that does not conceal mysteries and, at the same time, leaves us with questions upon which to meditate.
Graziani's numerous publications include
Nature Morte, Fictions and Excerpts
(Galleria Mazzoli, 2016),
Fruits and Fireworks
(a+mbookstore, 2016),
Salto grande estasi
(Skinnerbooox, 2016),
Caraibi
(with Matteo Campagnoli, Humboldt Books, 2015),
It Seemed as Though the Mist Itself Had Screamed
(Galleria Mazzoli, 2014),
Conversazioni notturne
(Quodlibet, 2014),
Memory Talks
(a+m bookstore, 2012),
Under the Volcano and Other Stories
(Galleria Mazzoli, 2009),
L'isola
(Galleria Mazzoli, 2009),
Taxonomies
, (a+mbookstore, Milano 2006). He was the editor of
Gestus. Scritti sull'arte e la fotografia
by Jeff Wall (Quodlibet, 2013).
His works are exhibited in Italy and abroad and are part of many private and public collections including the Maxxi in Rome, Osservatorio Fondazione Prada in Milan, CCA in Montreal, ICCD in Rome, and the Fondazione Fotografia in Modena.
Lives and work in Trieste.
SOLO EXHIBITIONS
- Selection
2017
Questioning Pictures: Stefano Graziani, Fondazione Prada, Milan, Italy
2016
Nature Morte, Galleria Mazzoli, Modena, Italy
More than a Hundred Years + Christ & Gantenbein architects, Biennale d'Architettura, Milan, Italy
Everything Architecture + Office KGDVS e Bas Princen, Bozar, Bruxelles, Belgium Alcune Immagini Ricorrenti, Fotografia Europea, Reggio Emilia, Italy
Superstudio 50, curated by Gabriele Mastrigli, Maxxi, Rome, Italy
Conversazioni Notturne, Fondazione Fotografia Modena, Modena, Italy
2015
Super Superstudio, curated by Vittorio Pizzigoni and Valter Scelsi, PAC-Padiglione d'Arte Contemporanea, Milan, Italy
2014
A Minor History within the Memories of a National Heritage, Architecture Biennale, Venice, Italy
2013
Conversazioni Notturne/Late Night Conversations, Fondazione Pastificio Cerere, Rome, Italy
2011
Under the Volcano and other Stories, International Festival of Rome (X edition), MACRO Testaccio, Rome, Italy
2009
Under the Volcano and other Stories, Galleria Mazzoli, Modena, Italy
Mnemosyne, curated by Camilla Boemio, Pescheria di Pesaro, Pesaro, Italy
2008
Islands + Ghettos, curated by Johan Holten, Heidelberger Kunstverein, Heidelberg, Germany; Graz Stadt Museum, Graz, Austria; Neue Gesellschaft für Bildende Kunst und Kunstraum Kreuzberg, Berlin, Germany
Stanze, Yona Friedman House, curated by Manuel Orazi, Palazzina dei Giardini, Modena, Italy
Krakow, Photo Biennale, Krakow, Poland
Manifesto, Villa Manin, Centro d'Arte Contemporanea, Passariano (UD), Italy
2007
Fieldwork, homage to Robert Walser, Salone Gemma, Trieste Fotografia, Trieste, Italy
Taxonomies, Festival della Filosofia, Palazzo Ducale di Sassuolo (MO), Italy
GROUP EXHIBITIONS
- Selection
2017
Through Your Eyes, a room for photography within the exhibition Besides, History: Go Hasegawa, Kersten Geers, David Van Severen curated by Giovanna Borasi, CCA Montreal
2016
Between the lines. Artists' books exhibition, Archipelago Project, Roz Barr Gallery, London, UK
The Via Emilia. Roads,  11th European Photography Festival, Reggio Emilia, Italy
Claudio Gobbi + Stefano Graziani, Foro Boario, Modena, Italy
2014
Small Museum for the American Metaphor, curated by Kersten Geers, Red Cat Gallery, Los Angeles, California
2009
Il Cielo in una stanza, curated by Andrea Bruciati, Manifesta, the European Biennale for Contemporary Art, Trento, Italy
Manifesta 7, The Soul (or, much trouble in the transportation of souls), curated by Anselm Franke/Hila Peleg, Trento, Italy
2008
A Museum for Franco Basaglia, Manifesta, the European Biennale for Conteporary Art, Trento, Italy
Viaggio al Centro della Terra. Galleria d'Arte Contemporanea, Monfalcone (GO), Italy
2007
Nel Tempo dell'Intimità, Spazio Paraggi, Treviso, Italy
Wunder Garten, Site Specific project, curated by Helga Marsala and Debora di Gesaro, Parco delle Madonie, Palermo, Italy
How to Look At Venice, Galleria il Contemporaneo, Mestre (VE), Italy
Oltre il Paesaggio, Fondazione Studi Carlo Ludovico Ragghianti, Lucca, Italy
Download Pdf Bio
---
---
on-line exhibitions